Testimonials
What Our People Say
We place huge value on strong relationships and have seen the
benefits they bring to our business.
---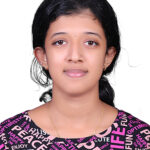 Abhirami
Functional Safety Engineer
"I just wanted to share a quick note to let you know that you guys do a really good job. I'm glad I decided to work with you. It's really great how easily autofusa grow as an organisation to update and manage. I also love how friendly all my colleagues are. I never have any problem at all."
---
Anjana Kulkarni
Project Manager
"The knowledge and skills that AutoFuSa provides to beginners and a challenging environment that pushes senior professionals to strengthen and diversify their expertise helps one build their career with a strong foundation and continual, successful growth. Although being one of the recent entries in the industry, the technical team here has an impressive background that is always striving to provide great Functional Safety and Cybersecurity solutions and the management team comprehensively understands and addresses the requirements and concerns of its clients as well as employees. It's a privilege to have closely worked with the experts in this domain and in the healthy working environment that AutoFuSa fosters"
---
Anupriya Manoharan
Functional Safety Engineer
"Hi, I'm Anupriya … I joined AutoFuSa Consultancy Services Pvt Ltd as an FuSa Engineer. As a fresher it was great working where I came across functional safety and Cyber Security. On the other hand, I gained lot of knowledge and skills to take myself to next level. Office Environment is pleasant as we do not have any distractions and Organization is well versed to provide all the benefits to employee. Overall, it is nice working with AutofuSa"
---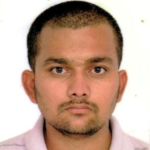 Basavaraj
Functional Safety Engineer
"Exceptional quality of work. Professional and lovely team, the quality was exactly what I was looking for and I'm very happy."
---
Dhinesh
Functional Safety Engineer
"I express my gratitude towards Autofusa for enabling me to establish a firm groundwork in engineering, refine my technical proficiencies, and offer me an internship opportunity where I can put my knowledge and skills to practical use. I am very grateful to my colleagues provided me with unwavering support and guidance throughout my training period. Participating in various events and activities helped me develop my confidence and grow as an individual. I would like to express my heartfelt gratitude to my colleagues for their invaluable guidance and support. which helped me secure, provided me with a solid foundation for my career."
---
Janalakshmi Nadimuthu
Sr. Functional Safety Engineer
"I Joined AutoFuSa as a Consultant and now hold the position of Senior Functional Safety Engineer. During my experience with AutoFuSa, I have seen that AutoFuSa always had an excellent team with wide range of skill set in Functional Safety Engineering, Which can help any client to achieve their objectives and goals. Working with AutoFuSa is an Outstanding experience for me and I did not find company culture like anywhere in my career experience.
I would highly recommend AutoFuSa those who is looking for in-depth exposure in Functional Safety and willing to make career as a Functional Safety Engineer, AutoFuSa will be the right place.
Another great thing about AutoFuSa is that a "typical day" is never typical, there is always something challenging happening and every day is filled with new opportunities. I will be forever grateful for the experience I've had here."
---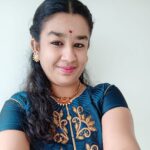 Kalaivani
HR Executive
"Firstly, I'm very thankful to Autofusa, for believing me and giving the very big opportunity to express my talent as HR which was my long-term goal. I'm handling accounts and finance part as well
When I started my first day in Autofusa, from the day one I'm very comfortable to work with the friendly environment by which I gained more knowledge and skills. The Management is giving space to express my thoughts freely, that was one which impressed me a lot. Overall, It is a great experience working with Autofusa. "
---
Kamalesh Muniyappa
Sr. IT Support Engineer
"I would like to express my sincere gratitude and appreciation for the experience I have had working for AutoFuSa. I have had the privilege of being a part of an exceptional team, led by dedicated and inspiring resources. It has been nearly a year I have witnessed a work culture that fosters growth, creativity, and collaboration. The management team has always encouraged and supported my professional development, providing me with valuable opportunities to enhance my skills and knowledge. Their guidance and mentorship have been instrumental in my career advancement. One aspect that truly sets AutoFuSa apart is their commitment to creating a positive and inclusive work environment. I have always felt respected, valued, and supported by my colleagues and superiors.
---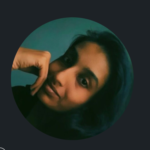 Rupa Raja
HR Manager
"I love how much i have grown in the short amount of time I've worked with the company. AutoFuSa is a company where the staff is truly treated like its highest valued asset and offers you a supportive and friendly environment to grow professionally and personally. What I'm most excited about is working in a diverse and inclusive culture with a fantastic team. Every day is a new opportunity for me to learn and grow in my professional life."
---
Venugopal
Functional Safety Engineer
"I am always feel that I am working with my family members and not employees of the organization.
There are many other good things, such as:
Flexible working hours, Work-life balance, Friendly work environment and, many more.
Overall, I am extremely happy to be working with "AutoFusa"
---